ERO Emergency Response Officer
Are you looking for a professional course to qualify as a company Emergency Response Officer (BHV)?
Our ERO course offers everything you need to become competent and skilled as the first link in the emergency assistance chain. In one day you will learn how to raise the alarm, the basic skills to help a casualty, resuscitate, extinguish a starting fire, and how to evacuate. Our course guarantees that you master the necessary qualities and skills to function as a company emergency response officer, as laid down in the NedCert competence profile.
Register today for our emergency response officer course and be ready to act in emergency situations!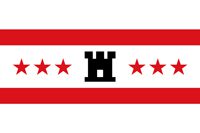 Here's what you will learn during your ERO course day
Experience a special day and step into another world, which can become reality on your own work floor.
This training day also is suitable as a refresher or when someone has done a BHV course before at another organisation.
Meet the professional who will guide you
Classes are taught by our NedCert certified instructor, Maureen Aardema, who provides compact no-nonsense courses with many practical exercises in a modern way. By applying a balanced mix of learning styles, the course components are fun, educational and engaging from start to finish, both online and during the course day. We keep the groups small so that you receive a lot of personal attention.
The ERO certificate is valid for 2 years
The examination is conducted by NedCert Certification according to ISO 17024. If someone succeeds, he receives a certificate Emergency Response Officer (BHV). The certificate is valid for 2 years.
The price of the one day course Emergency Response Officer includes the textbook and the use of emergency response training materials, bandages, AED's, extinguishers, free tea/coffee, free lunch and examination fees.
Use the training funds in your industry. They often contribute to training costs.
Sign up for the
BHV course in English
Frequently Asked Questions
Read the reviews and experiences of fellow participants
Mandy Claessen
Vincegroup
Echt een fijne cursus. Goed geregeld, ook qua lunch. Maureen legt alles op een fijne manier uit.
Naomi Brongers
Cijfer.nu
Hele fijne cursus. Er werd goed de tijd genomen voor de leerstof en de vragen van de cursisten.
Tony Moman
SMART-Advies
Pittig dagje met veel informatie om te verwerken, maar alles duidelijk en juiste tempo uitgelegd. Waar nodig werd de tijd genomen.
Stefan Pruijn
Raeger Stichting
Het was een fijne training met ook nuchterheid en humor maar wel alles serieus genomen en vakkundig behandeld!
Herman Kerkdijk
DNN Groep B.V.
Zeer leuke en goede cursus met een uitstekende uitleg. Zeker een aanrader voor bedrijven.
Vincent Steendam
Stadskanaals Tandtechnisch Laboratorium
In een plezierige kleine setting een fantastische BHV cursus mogen volgen. Goede opbouw en een fijne combinatie tussen theorie en praktijk.
Samantha Laamers
Drentse Recycling Maatschappij B.V.
Hele fijne, duidelijke cursus gehad. Er werd uitgebreid de tijd genomen voor alle onderdelen en er werden genoeg voorbeelden genoemd.
Ronald Hoogeveen
MBS-CBS Beton
Dit was de eerste keer bij NedCert. Het is mij prima bevallen. Duidelijke instructie, nette werkplek en goede verzorging. We zullen hier in de toekomst zeker terug komen.
Mark Visser
Visser Leidingen
Herhaling SEHSO gehad en gehaald. Theorie en praktijk prima uitgelegd. Ideaal dat het dichtbij is, top locatie. En de lunch was prima, lekker snacky.
Catriona Fox
Nonas
Uiteindelijk doe je de BHV cursus 'omdat het moet' maar de instructrice (Maureen) maakt er een hele mooie dag van. Zeer vriendelijke, duidelijke uitleg en goede faciliteiten. Helemaal top!
Pim Soeters
Tandprothetische praktijk Zuidlaren
Duidelijk, interessant, informatief en een hoop geleerd. Maureen is goed in wat ze doet legt alles goed uit en bevraagt te allen tijde of het duidelijk is geweest en begrepen. Ik kan iedereen dit trainingscentrum aanbevelen en tot over twee jaar.
José Mensen
Van Dijk Orthodontisten
Goed uitgelegd, ik vond het een fijne cursus.
Esther Reijn
BuitenLand
Fijne training. Niks op aan te merken! Tot over twee jaar!
Gilbert Rundervoort
Protestanse Gemeente Borger
Met plezier de BHV cursus gevolgd. Duidelijke uitleg en instructie in een gemoedelijke sfeer. Koffie, thee en lunch prima voor elkaar.